Askel & Elere - Simulations
SV095LP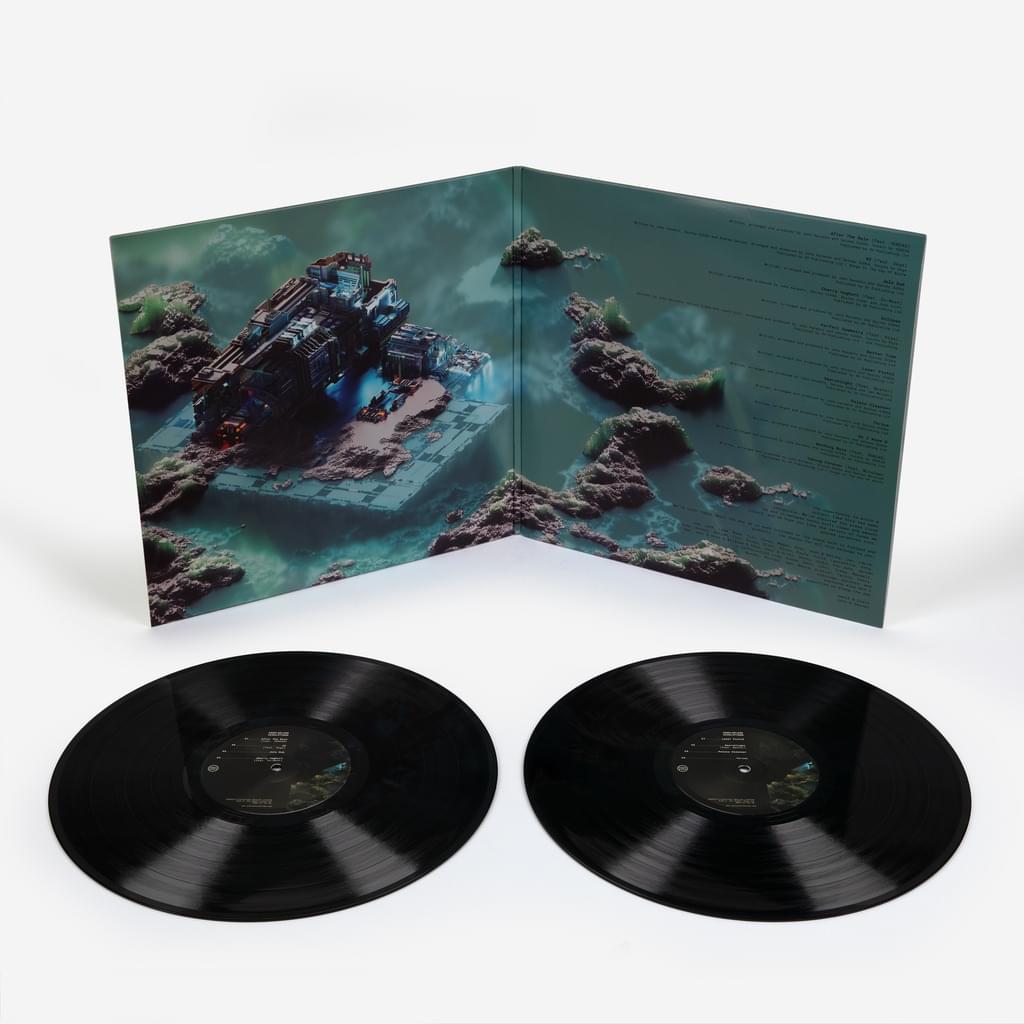 VINYL
SV095LP

+ WAV DOWNLOAD
| | | |
| --- | --- | --- |
| MP3 release | £7.99 | |
| FLAC release | £11.99 | |
| WAV release | £11.99 | |
Askel & Elere are two bright, young drum & bass producers based in Helsinki, Finland who are turning heads and bending ears with their own futuristic sound. The sheer quality and intelligence present in their compositions is enough to make any sensible record label salivate, and their debut LP 'Simulations' is nothing but a testament to their unique self-dubbed 'sci-fi-liquid' sound, blending styles of 160, breaks, acid techno and beyond.

They arrived in Soulvent Records' collective consciousness with 'Last Leaves / Polar Response' in 2018. So when label co-founder Jack 'Pola' Higgins touched down in Helsinki for a show, he had to meet the men behind the music. The love and passion that they share for music was immediately obvious, and their distinct approach quickly earmarked the two as our next exclusive signing. In the three years that have passed, the duo have been going from strength to strength, releasing on labels like Delta 9, Differential and Hospital while amassing their diverse catalogue. It gives us great pleasure to offer up their debut LP on the label in the form of the rich and rambunctious 14-track 'Simulations' LP.

Opener 'After The Rain' effortlessly encapsulates the melancholic predisposition of the Finns, while showcasing Elere's subtle lyrics in the form of his vocalist alter ego, YENIAS. The mellow, familiar tone of Sainey's voice and soft dialect add a perfect personal touch. Their link-up with one of Horsham's finest comes in '42' - an equally existential and ebullient affair; blending beefy breaks with satisfying digital grit and Degs' inquisitive and existential lyrics. 'Jola Dub' kicks off with an excerpt of a Gambian folksong, a nod to Elere's heritage, which erupts into a rippling head-nodder atop a ? beat. This non-linear approach to rhythm is a key example of the sort of leftfield, quirky stance the duo share.

'Cherry Yoghurt' is a playfully titled 4-way effort with label mates In:Most, resulting in a densely layered playground of textures, sounds and flourishes. Track 5 'Eclipse' is a wonderfully weird and experimental journey into the world of acid techno, familiarly framed in a 160bpm context. 'Perfect Symmetry's soft drums, drawn out piano and gorgeous vocals coalesce brilliantly as soulful siren Riya's reflective lyrics dance in the mind's eye.

'Better Time' marks the half-way point on this glowing record, with a hypnotic, gliding sub and skippy breaks. The razor-sharp 'Laser Pistol' comes at you with both guns akimbo ready to decimate all in its path. Intersecting rounds of playful buzz, resonance and sub just keep unloading from a seemingly endless arsenal of synth weapons.

'Searchlight' is a meeting of minds featuring fellow Finn & producer Nosfer and follows neatly on from its gun-toting predecessor. The drop brings in a gut-busting bassline and medley of percussive elements which will have you trying to locate your dancefloor crew by sonar alone. Breaking up the sonic virtual-reality tour is 'Palate Cleanser' which offers garage flavour in abundance and a chance to catch your breath.
'Thrice' is the spiritual successor to previous releases 'Once' and 'Twice' - and this final instalment of the saga sizzles and shimmers its way into existence with warped vocals and frisky liquid sensibilities. The wonky sounds of 'Do I Know U' keep the android motif alive while delivering a satisfying more minimal approach.

Reprising his role as melodic narrator 'Nothing More' brings YENIAS back to the forefront with rumbling sub and haunting atmos. The keen-eared amongst you will recognise it from its outing as B-side to their 2021 debut 'Get Up'. Finally, 'Taking Forever' sees a trio formed with Hospital Records latest signing and bright spark Winslow, for a gorgeous closing track to see out this luscious debut record.

The sheer marvel and depth in this debut LP represent an authentic appreciation of the genre, with all 4 eyes & ears firmly focused on the future. This deceptively beautiful and suitably sci-fi long-player from the Finnish duo will live on for years to come, and lands in all good stores this Friday 29th October.