B-Complex - Beautiful Lies
NHS507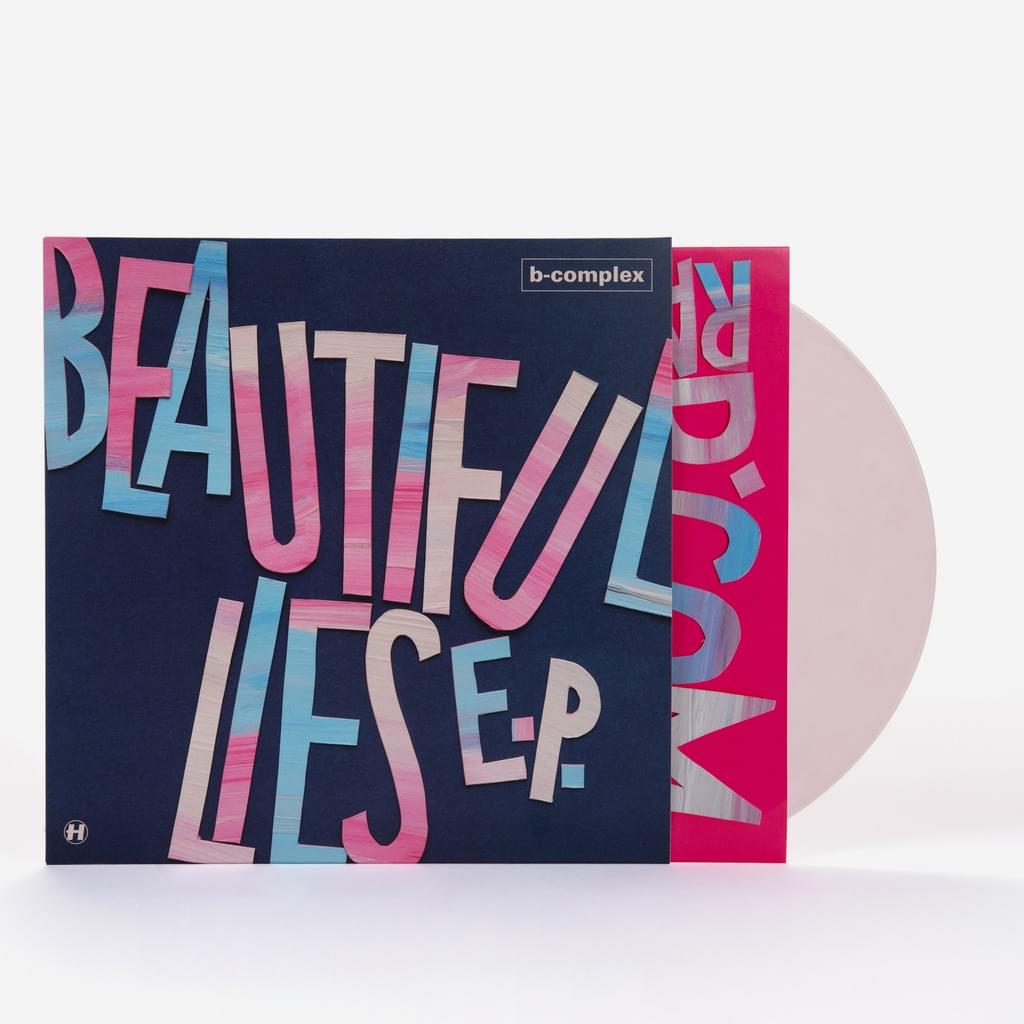 | | | |
| --- | --- | --- |
| MP3 release | £2.99 | |
| FLAC release | £3.99 | |
| WAV release | £3.99 | |
"'Beautiful Lies' helped me gather confidence and come out as my true self. The song is lyricless, and as it became viral sensation, people started uploading videos with montages, often perfectly picking images that described what I felt as I made it, proof to me, that music is indeed universal language. It became it's own entity, and I felt like a proud parent watching it influence peoples' lives. Many of you came to tell me how it was the song that opened the world of drum & bass for them, or how it helped them to overcome lows in their lives." - B-complex
Without a doubt one of the most iconic releases living amongst the NHS archive, B-complex marks her return to Hospital Records with an exciting revisit of her landmark release 'Beautiful Lies' - featuring remixes from Mandidextrous, Rameses B and a fresh edit from B-complex herself. With the original anthem amassing well over tens of millions of plays across various platforms, 'Beautiful Lies' is without a doubt one of the most popular drum & bass tracks that successfully sought to infiltrate the masses worldwide.
B-complex sets things in motion with a modern 2023 sonic injection into the original, as the anthemic vocal chops, crisp reese basses and powerhouse drums carry the nostalgic sound into the soundsystems of today.
With releases on Monstercat, Liquicity, NCS & more, Rameses B steps up with a stripped-back but highly effective rendition of 'Beautiful Lies'. Expect his signature precision-cut production skill, with a delicate yet powerful mixdown and high-octane energy.
In typical Mandidextrous fashion, brace yourself for unparalleled vibes in the form of four to the floor kick drums and relentless bassline magic. Known for their euphoria-inducing production style and DJ sets, Mandidextrous is a frequent at some of the biggest festival and club stages including Boomtown, Let It Roll, Warehouse Project and more as they boast an incredible selection of releases spanning imprints such as Born On Road, CruCast, and RAM.
From AJ Tracey spitting bars on the original to being included in countless gaming montages, 'Beautiful Lies' continues to revel in itself as a timeless drum & bass classic to this day, thirteen years on. Sitting as one of their most popular uploads of all time, B-complex's VIP rendition of the track currently sits at 19 million views on the UKF Drum & Bass channel.